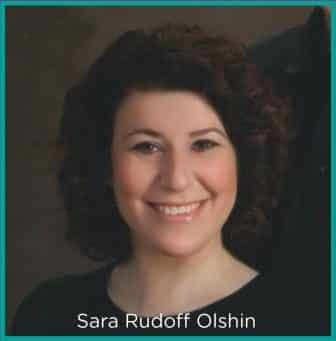 Sara is a nearly 13 year breast cancer survivor. During Sharsheret's early years, Sara served as the public relations liaison at a time when breast cancer and its effect on young Jewish women was not discussed openly in the Jewish media. She has remained dedicated to Sharsheret as a peer supporter, speaking on college campuses and to corporate partners, and helping to evaluate Sharsheret's cancer support programs. Sara is an art and personal property appraiser and lives in Teaneck, NJ with her husband, Ira, and their two children, Rachel and Meir.
Rena is a longtime Sharsheret supporter and volunteer. As a professional with more than 24 years in the financial industry, Rena serves on Sharsheret's investment subcommittee. Additionally, Rena presented as part of an expert panel at a Sharsheret symposium on financial wellness for women and families facing breast and ovarian cancer. In 2014, Rena and her husband, Ephie, became Sharsheret Jewel donors. They live in Manhattan with their younger son, Ethan. Their children, Tamar and Steven Perkal, live in Riverdale, NY.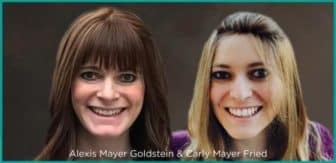 Alexis and Carly first became involved with Sharsheret in 2006 when their mother, Toby, A"H, was diagnosed with breast cancer. Toby was drawn to Sharsheret's Peer Support Network, initially seeking companionship and ultimately providing guidance and humor to fellow women battling metastatic breast cancer.
After their mom passed away in 2011, Alexis and Carly were inspired to spread awareness and provide support for Jewish women and families facing breast cancer. They turned to campus advocacy, support, and fundraising. At the University of Pennsylvania, they introduced a unique model of the Sharsheret Pink Shabbat® program that continues to inspire new students every year.
Alexis, married to Noach, is finishing a dual-degree MBA/MSW at Columbia University as a Wexner fellow. Carly, married to Mordy, is a nursing/nurse practitioner student at UPenn, specializing in pediatric oncology. As sisters, they share many things in common: love of basketball, addiction to coffee, and deep appreciation for Sharsheret's impact on the Jewish community and their great pens!