Linda Gruenbaum
Guest of Honor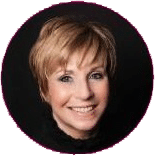 From the day her sister-in-law, Lauryn Weiser, reached out about establishing Sharsheret, Linda has been a pillar of support for the organization. She has spent countless hours volunteering her time in the office, serving on the Benefit Luncheon Committee, and recruiting friends and family to join her in walking proudly with Team Sharsheret at the Race for the Cure in Central Park.
Using her skills as a licensed make-up artist, Linda has enhanced the lives of Sharsheret members and supporters and has provided valuable assistance to women recovering from cancer treatment.
In addition to devoting her time to Sharsheret, Linda is an active member of her synagogue's Chesed committee, preparing and delivering meals and providing transportation for those in her community who are ill and homebound. She and her husband, Mark, are committed Sharsheret Jewel Circle members helping to sustain and expand Sharsheret's critical cancer support and education programs. They are proud parents of Tamar Gruenbaum, Josh Gruenbaum and Sara and Ephraim Gervis.
Linda Zucker
Lisa Altman Volunteer Award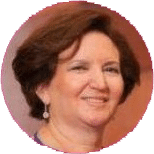 Linda Zucker's connection to Sharsheret started more than 40 years ago when her mother, Raymonde Katz, a hidden child of the Holocaust, was diagnosed with breast cancer and ultimately passed away from her illness in 1979.  Losing her mother at such a young age to breast cancer, and having no extended family history, Linda and her sister followed the latest in cancer research with help and guidance from Sharsheret's staff and resources. In 2009, Linda's Sharsheret connection became even more intimate when she herself was diagnosed with breast cancer. Linda turned to Sharsheret again, but this time for one-on-one support as she underwent multiple cancer surgeries and treatments.
Today, as a 10-year breast cancer survivor, Linda is an active and dedicated volunteer giving back to the Sharsheret community by providing critical feedback in Sharsheret's Young Breast Cancer Survivors Focus Group, serving year-after-year as a chair of the Annual Benefit, and coordinating the Westchester Mahjongg/Canasta Night to raise awareness and critical funds in support of Sharsheret's programs.
Linda and her husband, Jay, are both real estate attorneys and are the proud parents of four children, Cynthia, an oncology nurse, David, Eric and Alex.
Michael Albalah
Next Gen Award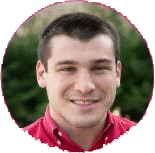 Michael Albalah grew up in Haworth, New Jersey with his parents, Amy and David and two younger siblings, Jason and Rachel.  During his freshman year at Rutgers University, Michael's mother was diagnosed with breast cancer. Being personally touched by breast cancer, and understanding the critical value of Sharsheret's services, Michael has made Sharsheret an integral part of his active life. Starting when he was the Philanthropy Chair for his fraternity, AEPi, Michael coordinated a most successful softball tournament with several other fraternities raising money for and awareness about Sharsheret among many of his peers.  Then, as a young professional, working for Groupon in Chicago, Michael creatively designed, "Rollin for a Reason," his very own Team Sharsheret Bike Tour circumnavigating the entire Lake Michigan! Riding side-by-side with his Dad for 100 miles a day for 10 days, his Mom and sister drove along in the support van cheering them on at every mile.  This incredible project inspired more than 100 people to donate to Sharsheret in honor of his Mom.  Finally, prior to attending Fordham University Law School, Michael took on a new epic challenge and trekked to Mt. Everest Base Camp and summited Lobuche East, literally taking Team Sharsheret to new heights. Today, Michael is once again considering a new adventure in support of Team Sharsheret, stay tuned!