Annual Peer Support Training Webinar
March 1, 2022 @ 8:00 pm
EST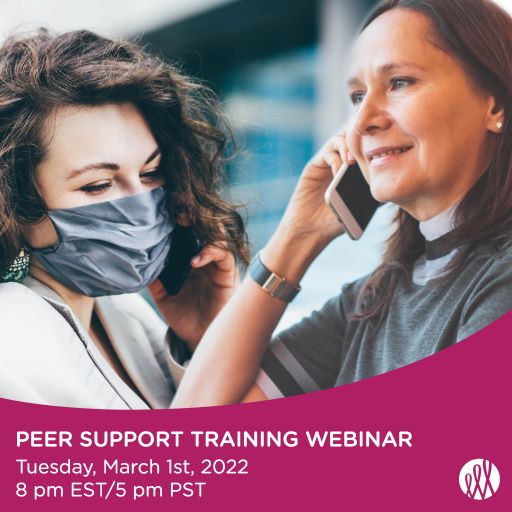 Whether you have already enjoyed the rewarding experience of serving as a peer supporter, are still waiting for your first Sharsheret match, or are considering becoming a peer supporter, please join us on Tuesday March 1st at 8pm EST/5pm PST for our Peer Support Training Webinar.
Our webinar will offer guidelines for serving as a peer supporter, updates on our new program enabling women to be able to speak with others to learn more about health care professionals they are considering for their treatment team, resources to share with other women facing cancer, and a role play simulation.
Additionally, the webinar will offer training on other meaningful ways to get involved in Sharsheret's outreach and awareness initiatives ranging from social media advocacy to hosting a home event. To register, please click here.
This program is made possible, in part, by the Cooperative Agreement DP19-1906 of the Centers for Disease Control and Prevention adn the Siegmund and Edith Blumenthal Memorial Fund.