Art for Cancer Thrivers: Mandalas and Finding the Balance Within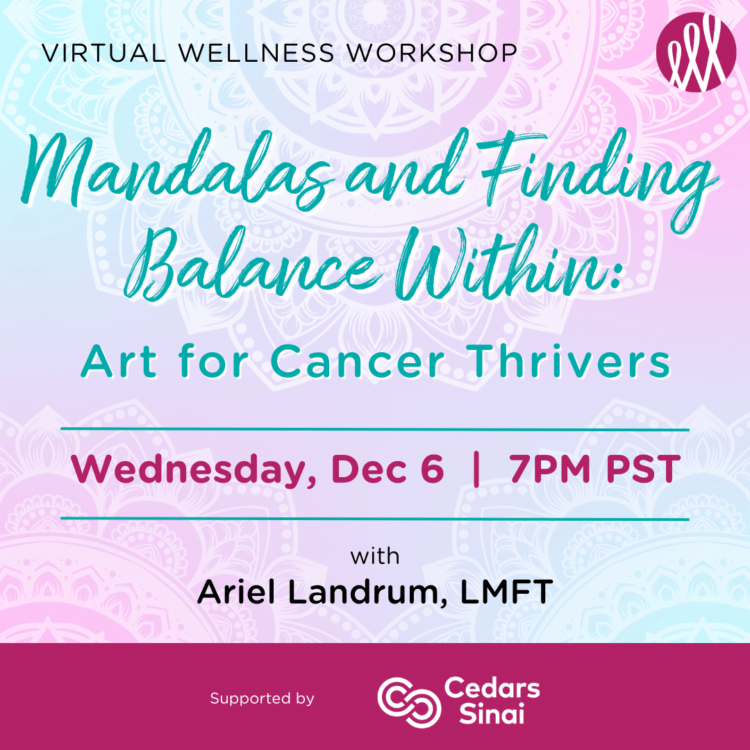 Join Sharsheret and Ariel Landrum, LMFT for a 60- minute Virtual Wellness Workshop focused on the artform of mandalas. In this workshop, we will engage in art that aims to both create balance and find uniqueness in each person's experience.
This program is for adults in treatment, survivorship, or those at increased risk.
All you need to participate is some colored pencils, markers, etc.
You are welcome to have additional materials such as magazine clippings, scissors and glue (optional).
All registrants will receive a PDF of a mandala pattern prior to the webinar.
The first 40 registrants in the LA area will receive a kit through Amazon with materials for future mandala practice.
For questions, please contact Aimee Sax at [email protected].