Breast Cancer Awareness: How to Create Your Personal Screening Plan
October 19, 2020 @ 8:00 pm
EDT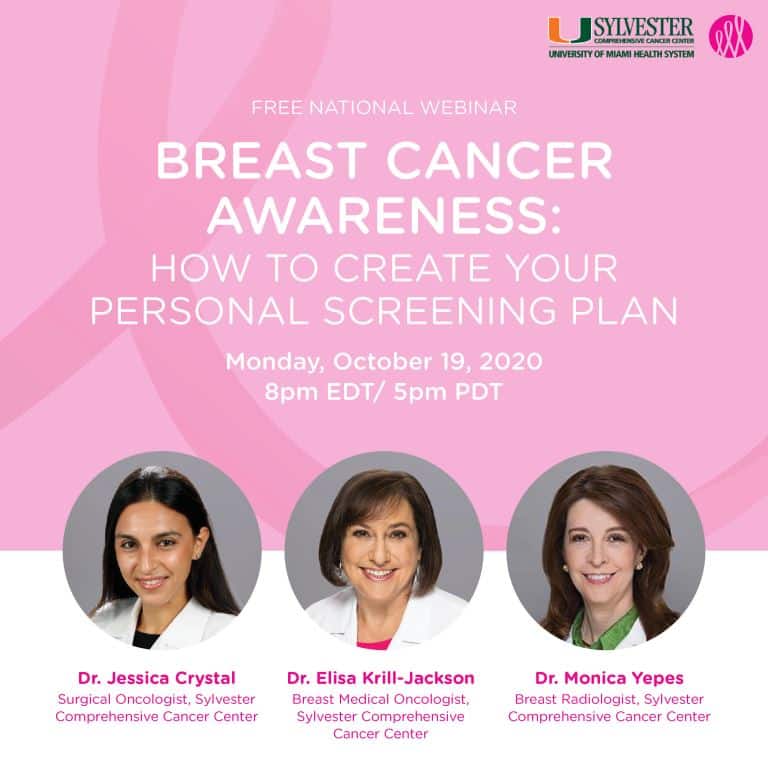 Join us on Monday, October 19th at 8 pm EDT/5 pm PDT for a free national webinar and hear from a panel of experts from
Sylvester Comprehensive Cancer Center: Dr. Jessica Crystal, Surgical Oncologist, Dr. Elisa Krill-Jackson, Breast Medical Oncologist, and Dr. Monica Yepes, Breast Radiologist. The doctors will answer all of your questions and address forming a screening schedule, what to expect during a mammogram, preventative surgical options, and so much more. Click here to register. For more information, please contact Bonnie Beckoff at [email protected].
This webinar is made possible by generous support from:
The Siegmund and Edith Blumenthal Memorial Fund and by Sylvester Comprehensive Cancer Center.