Broadway's Best for Breast Cancer: The Healing Power of Music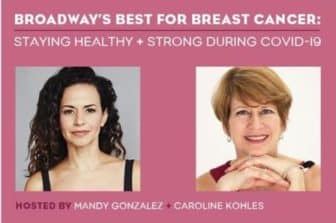 Join Sharsheret as it partners with the Marlene Meyerson JCC Manhattan for the monthly Broadway's Best program. Learn about the dramatic impact that music and music therapy can have on healing. Dr. Alison Estabrook returns to introduce her colleague Gabriel Sara, M.D., medical director of the Infusion Suite at Mount Sinai West. Dr. Sara has partnered with The Louis Armstrong Department of Music Therapy at Mount Sinai to bring the healing power of music into the hospital to help those being treated for cancer.
Questions? Contact Melissa Rosen.