Cancer and Genetics Town Hall with Mayo Clinic Florida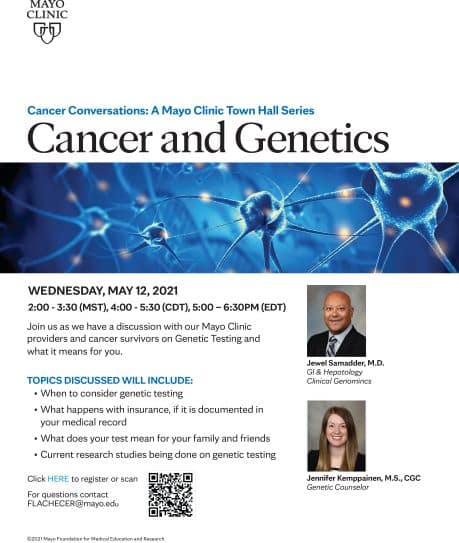 Join experts from Mayo Clinic Florida for a panel discussion on genetic testing moderated by Sharsheret's Florida Regional Director, Briana Schwarz. Topics discussed will include when to consider testing, how to understand your results, and current research studies.
Click here for more information and to register.