Daniella Moffson Chesed Fair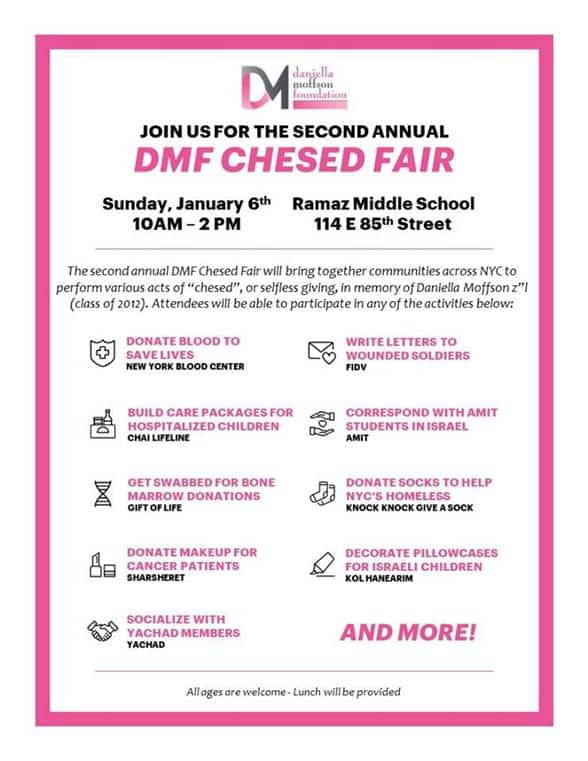 Check-out the Daniella Moffson Chesed fair and support Sharsheret by participating in our Best Face Forward paraben-free make-up collection. Each free and tailored Best Face Forward kit includes resources to help women address the cosmetic side effects of radiation and chemotherapy treatments including hair loss, thinning eyebrows and eyelashes, dry skin, and changes in skin tone. The kit also includes easy-to-follow make-up application instructions and a sampling of cosmetics and skin-care products.
We are looking for donations of paraben free moisturizer, foundation, concealer, bronzer, blush, natural color eyeliner and eye shadow, clear nail strengthener, natural color lip gloss or lip balm, and sheer lipstick to include in the kits. Many paraben-free items can be bought from Biotique, Bare Minerals, EOS, Origins, Burt's Bees, Sephora etc.
The best way to check is to make sure you DO NOT see the word paraben in the ingredients (for example, methylparaben, propylparaben, butylparaben, and ethylparaben). For more information visit https://www.facebook.com/events/620849554996923/