Life, Love and the BRCA Mutation
May 23 @ 12:00 pm

-

12:45 pm

PDT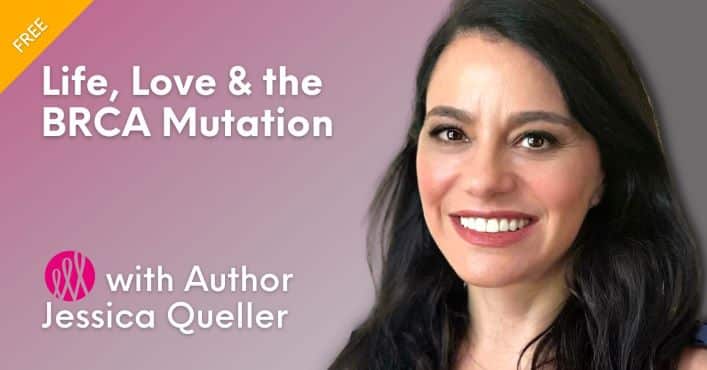 Celebrate Women's Healthcare Month with Jessica Queller as she sits down with Rabbi Sherre Hirsch and shares her journey of inheriting the BRCA1 mutation and how it changed her life forever.
Eleven months after her mother succumbs to cancer, Jessica Queller has herself tested for the BRCA gene mutation. The results come back positive, putting her at a terrifyingly elevated risk of developing breast cancer before the age of 50 and ovarian cancer in her lifetime. Thirty-four, unattached, and yearning for marriage and a family of her own, Queller faces an agonizing choice: a lifetime of vigilant screenings and a commitment to fight the disease when caught, or its radical alternative—a prophylactic double mastectomy that would effectively restore life to her, even as it would challenge her most closely held beliefs about body image, identity, and sexuality. In conversation with AJUs Catherine Schneider and Sharsheret's Jenna Fields, Jessica offers insights from her journey and shares helpful tools on how to educate yourself, get tested, and share this lifesaving information with your loved ones.
One in 40 Ashkenazi Jews – both men and women – carries a BRCA gene mutation, nearly 10 times the rate of the general population, making Jewish families significantly more susceptible to hereditary breast cancer and ovarian cancer. Recent studies show that Sephardic Jews may also be genetically predisposed to hereditary breast and ovarian cancer. If you or someone in your family has tested BRCA+, whether you have been diagnosed with breast or ovarian cancer, Sharsheret can help.
This program is delivered in partnership with American Jewish University and Sharsheret.