Living with Cancer and COVID-19 Update with Dr. Starr Mautner
February 16, 2021 @ 8:00 pm
EST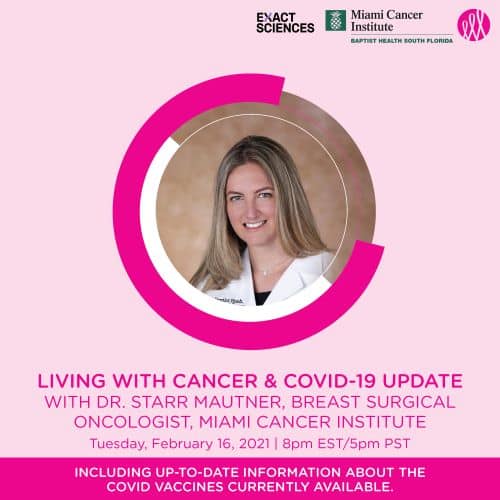 Join us for a free national webinar and learn the latest about Living with Cancer and COVID-19 with Dr. Starr Mautner, Breast Surgical Oncologist, Miami Cancer Institute, including up-to-date information about the COVID-19 vaccines currently available. Email Briana Schwarz with any questions or for additional information.
Click here to register.
This webinar is made possible with support from the Miami Cancer Institute and Exact Sciences.