Living with Ovarian Cancer & COVID19: Update with Dr. Brian Slomovitz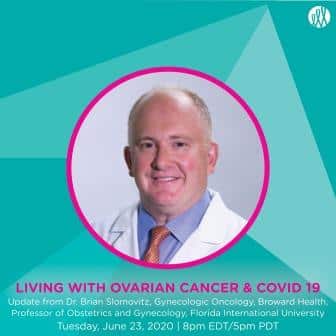 The news and guidelines on COVID-19 are constantly changing. Join us for the latest update with Dr. Brian Slomovitz, Gynecologic Oncology, Broward Health, Professor of Obstetrics and Gynecology, Florida International University. For more information, or if you have a question you would like Dr. Slomovitz to answer during the webinar, please contact Carly Sturm.
Click here to register.
This webinar is made possible with generous support from:
The Siegmund and Edith Blumenthal Memorial Fund and