Make Your Words Matter: Speaker Training Webinar
September 6 @ 8:00 pm
EDT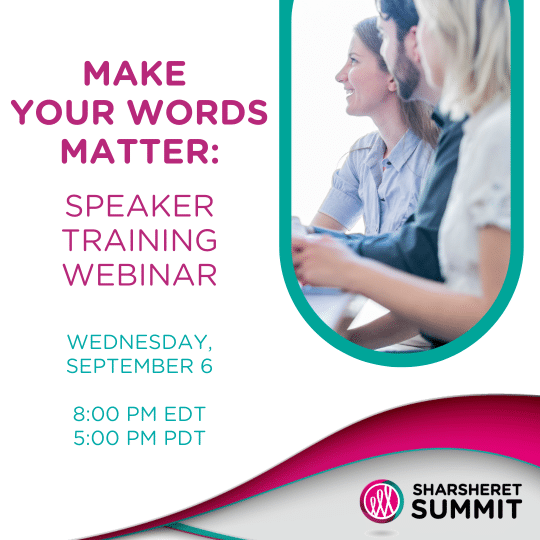 Are you interested in sharing your story to help others? Planning on speaking during Ovarian or Breast Cancer Awareness Months? Are you a Peer Supporter? Join us on Wednesday, September 6th, as we prepare for the Sharsheret Summit 2023.
This webinar will explore the goals of speaking on behalf of Sharsheret, simple tricks to make your presentation or conversations impactful and how sharing your story can be empowering. This training is open to anyone impacted by cancer, including those who carry a genetic mutation, caregivers, and others.
Questions, please don't hesitate to be in touch with Melissa K. Rosen, Sharsheret's Director of Training and Education.