MB Bike the Drive Chicago 2019
May 26, 2019 @ 7:00 am
CDT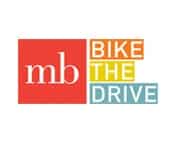 Sharsheret is proud to kick off the opening of its new Illinois Regional office by offering a fun opportunity for all and a way to make an impact on the Chicago community! Join over 20,000 cyclists of all ages and skill levels for 30 miles and five hours of car-free riding on Lake Shore Drive while enjoying breathtaking views of the city and the lake.
Your efforts will raise awareness and fund Sharsheret's free national breast cancer and ovarian cancer programs that benefit thousands of Jewish women and families nationwide.
As a Team Sharsheret Rider You Receive:
A free slot in the 2019 MB Bike the Drive.
The opportunity to raise awareness about Sharsheret in Chicago.
Team Sharsheret pre-race dinner with your teammates.
Free Team Sharsheret cycling jersey and giveaways.
Personalized fundraising page to help you meet your goal.
As a Team Sharsheret athlete you will:
Commit to raise $500 by race day with a $54 personal contribution. All participants will be required to sign a fundraising agreement that acknowledges the fundraising requirement and deadline.
Notify friends and family of your participation in the 2019 Bike the Drive through email, social media and conversations!
Have the experience of a lifetime.
For more information please contact our Illinois Program Coordinator, Becky Koren, at [email protected] or 866.474.2774.
For race details, please visit the MB Bike the Drive.