Navigating a Gynecologic Cancer Diagnosis
September 20, 2022 @ 6:00 pm
EDT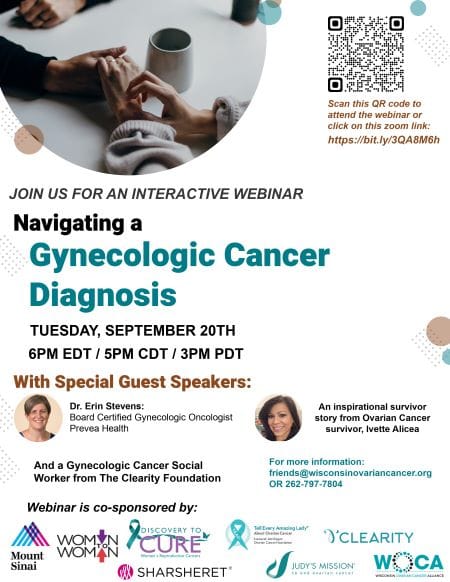 Join Sharsheret and other organizations that support those facing ovarian cancer for an interactive webinar for those with a new(ish) diagnosis. Special guest include Dr. Erin Steven, a Board Certified Gynecologic Oncologist with Prevea Health, and Ivette Alicia, and inspirational survivor of ovarian cancer, and a social worker from The Clearity Foundation.
For more information contact: [email protected], or 262-797-7804.
Register by scanning the QR code in the image or https://bit.ly/3QA8M6h.