Navigating the Complicated World of Advanced Breast and Ovarian Cancer
May 23, 2017 @ 8:00 pm
EDT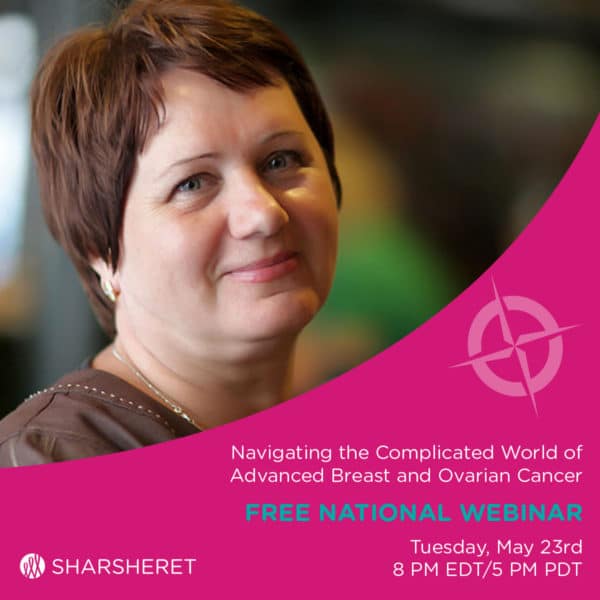 To listen to the webinar, dial 888-632-3384,
Conference ID: SHARSHERET
Sharsheret will present a national webinar focusing on the unique issues of younger women navigating the complicated world of metastatic breast cancer and recurrent ovarian cancer. The webinar features Adam Brufsky, MD, PhD, and Mira Hellmann, MD, FACOG who will present critical information you need to know about bone health, clinical trials, and genetics.  A Sharsheret peer supporter will share her personal story and a live question and answer session will follow the presentation.
This webinar is made possible with generous support from

Presented in collaboration with:
Click here to register or for more information contact Shira Kravitz, at [email protected].