Navigating Insurance: A Conversation About Coverage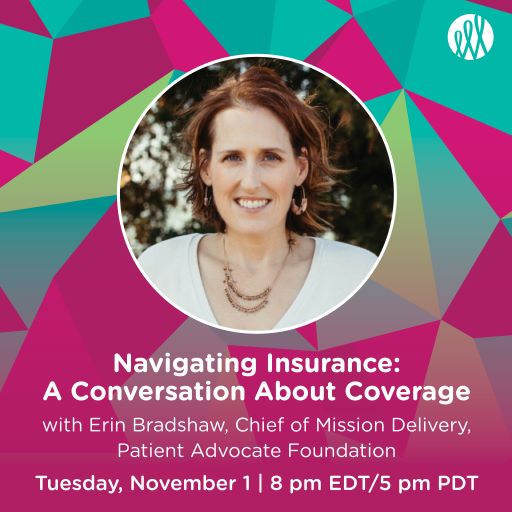 Does dealing with insurance feel like a second job sometimes? Join us on Tuesday, November 1st  at 8 pm EDT/5 pm PDT, for a conversation about insurance coverage, including Explanation of Benefits, billing terms and codes, and the appeals process. Erin Bradshaw, Chief of Mission Delivery at the Patient Advocate Foundation will join us with an guide to easing the anxiety insurance sometimes creates.
Questions? Contact Melissa Rosen.
Thank you to our program partner: