PAINT WITH ME! (East Coast)
July 8, 2020 @ 8:00 pm
EDT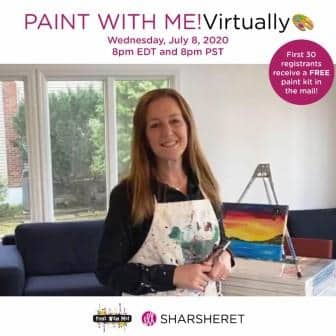 Whether you were diagnosed 10 days, 10 months or 10 years ago, join us for a fun night with others who have been personally affected by breast and ovarian cancer.
PAINT WITH ME! offers an amazing step-by-step Zoom painting class. Meet your inner artist, and leave with a masterpiece. No art experience necessary!
For more information about the East Coast Paint with Me, please email Bonnie Beckoff.
Register for the East Coast Paint with Me at 8pm EDT here.