Pink Challah Bake & Presentation by Sharsheret's Genetic Counselor, Peggy Cottrell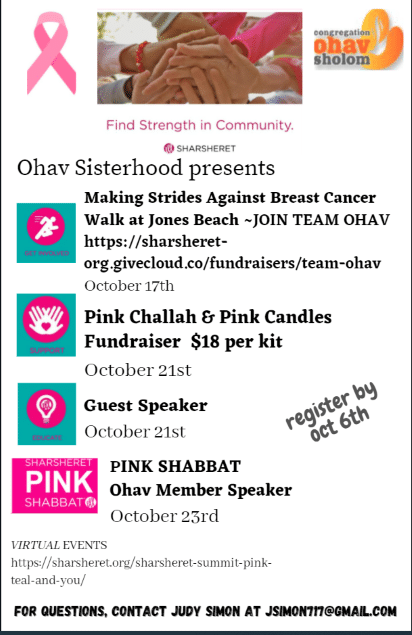 Congregation Ohav Shalom will host a Sharsheret Pink Challah Bake in recognition of Breast Cancer Awareness Month. This program will feature a zoom presentation by Sharsheret's genetic counselor Peggy Cottrell followed by a Q &A. For more information contact Judy Simon at [email protected].
Sharsheret's participation in this program is made possible through the generous support of Basser Center for BRCA and Maidenbaum Property Tax Reduction Group


Sharsheret does not endorse or promote any specific medication, treatment, product, or service.