Take Action Against Breast Cancer
May 15, 2017 @ 9:30 am
EDT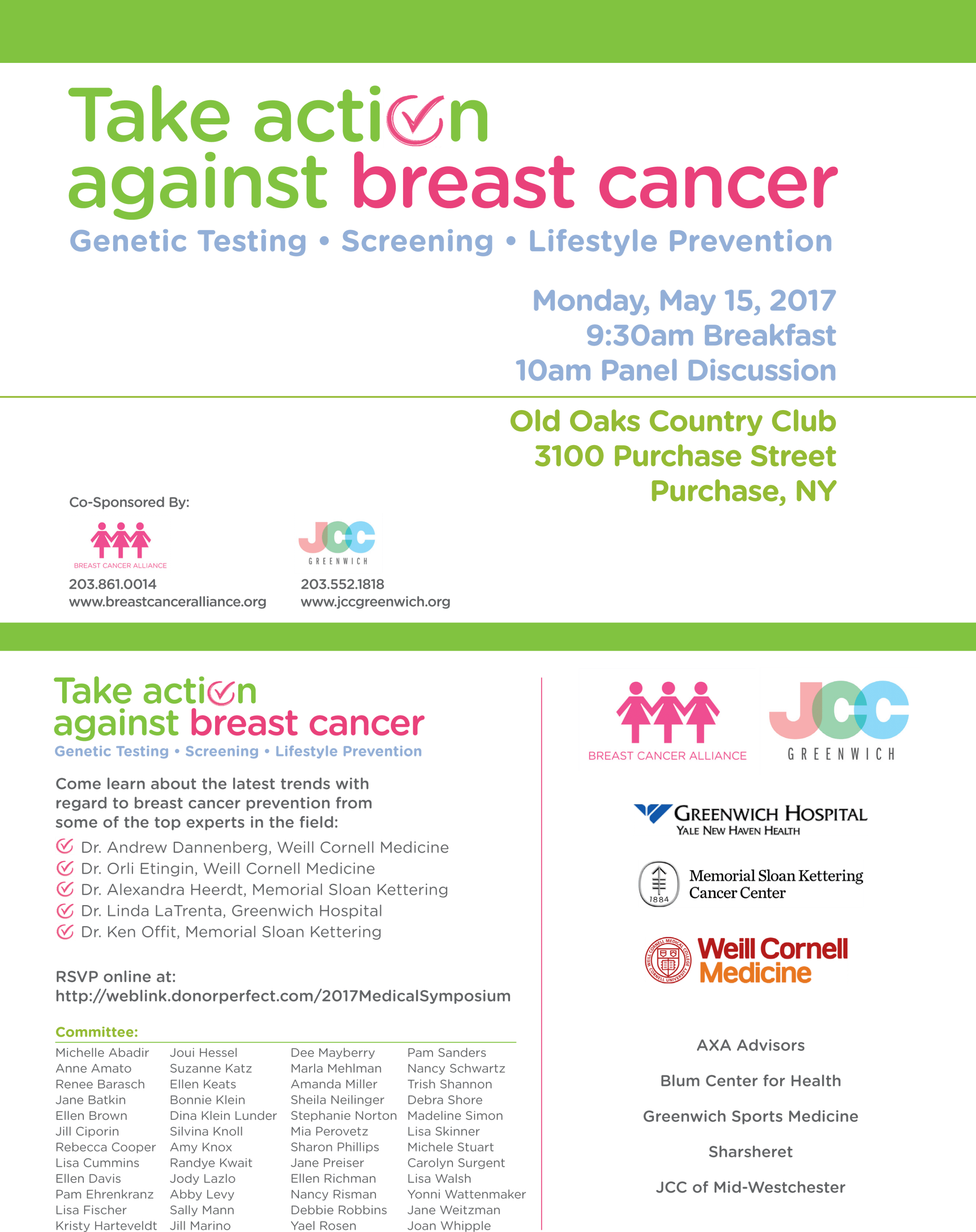 Sharsheret is a proud supporter of the Greenwich JCC's Taking Action Against Breast Cancer: Genetic Testing, Screening and Lifestyle Prevention. After a healthy breakfast, our panel of experts will present the latest research and information on breast cancer prevention. The panel will discuss in an interactive forum the following important topics:
Genetic Testing: Who should be tested and when? BRCA testing for those with and without family history of breast cancer.
Risk Assessment: How to determine individual risk and what is the latest on genetic, environmental and biological risk factors?
Screening/Early Detection: What are the current recommendations for screening and what are the new technologies on the horizon?
Lifestyle Prevention: What are the risk factors that are modifiable with lifestyle and behavioral changes?
The symposium will be on Monday, May 15th, 9:30-11:30 am, at Old Oaks Country Club. Hosted by Greenwich JCC and the Breast Cancer Alliance.