Talking With Your Children About Cancer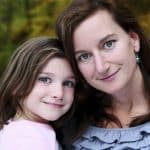 Join us for a conversation about how to talk with your children about your cancer diagnosis, providing tools for parents of toddlers through young adulthood. Facilitated by Alyssa Wiesel, Director of Clinical and Community Programs at Chai Lifeline West Coast.
Alyssa Wiesel, with her Columbia University B.A. in Psychology and Loyola Marymount University M.A. in Marital and Family Therapy and Art Therapy, joined the Chai Lifeline West Coast office in 2007. In her role as Director of Clinical and Community Programs, Alyssa holds many responsibilities to assist Chai Lifeline families. From advocacy, to home and hospital visits, to counseling parents and children, Alyssa supports the West Coast Chai Lifeline families as they experience their difficult medical journey. With a strong academic background and years of counseling experience, Alyssa also has a private practice as an art therapist, with her work focused primarily on children, helping them with a range of challenges including anxiety and anger.