The Great Pink Challah Bake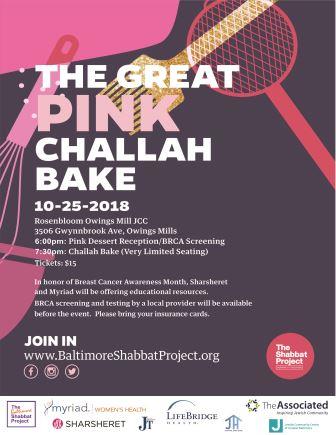 Join for the Great PINK Challah Bake!
Sharsheret does not provide any medical advice or perform any medical procedures. The information provided by Sharsheret is not a substitute for professional medical advice or treatment for specific medical conditions. Always seek the advice of your physician or other qualified health provider with any questions you may have regarding a medical condition.