Tips for Safely Gathering for the Spring Holidays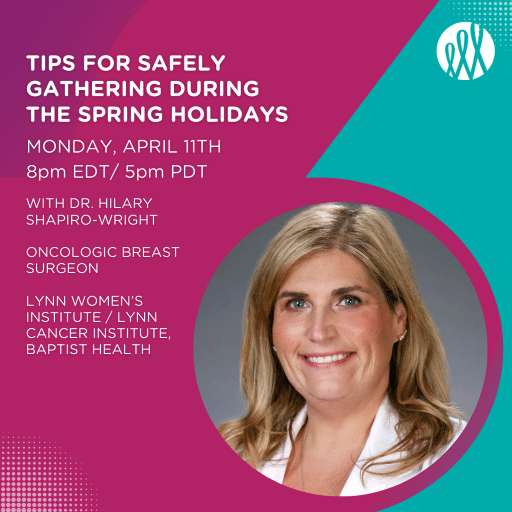 Join Sharsheret to learn how women facing breast or ovarian cancer and may be immunocompromised can safely navigate gathering with loved ones over the spring holidays (Passover, Easter, etc).
Dr. Hilary Shapiro-Wright, Lynn Women's Institute / Lynn Cancer Institute, Baptist Health, will discuss best practices to protect your health as you celebrate with family and friends. For more information please contact Briana Schwarz.
Thank you to our generous sponsors:
and The Siegmund and Edith Blumenthal Memorial Fund