What's Jewish about Ovarian Cancer?
November 20, 2018 @ 12:00 pm
EST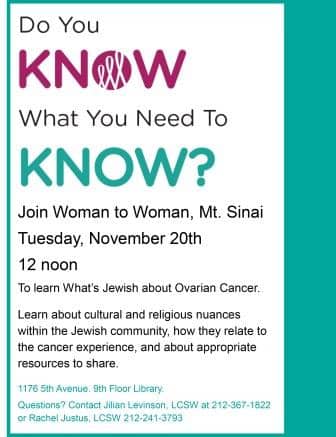 Melissa K. Rosen, Sharsheret's Director of National Outreach will educate the staff and volunteers at Mt. Sinai's Women to Women program about the unique issues that impact Jewish women facing ovarian cancer, how the staff can help, and how Sharsheret can help. To bring a Cultural Competency Training to your hospital or medical practice, or for more information, contact Melissa Rosen, at [email protected] or 866.474.2774.