Women's Healthcare: What's Best For Us?
January 31, 2021 @ 8:30 pm
EST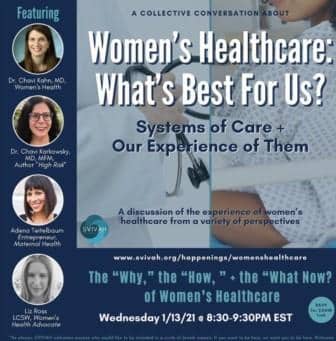 Join Sharsheret Community Partner, Svivah, for this important discussion of the experience of women's healthcare from a variety of perspectives with a goal of empowering ourselves in pursuit of our own care. Together we will unpack our personal experience of the women's healthcare system vs. systems design — exploring the "why" behind out healthcare experiences and what we can do in pursuit of the best outcomes for our health and our care. Learn how Sharsheret works to ensure the best possible experience by promoting psychosocial support as a part of the health care experience. Register here.