Connect with a Peer Supporter
Speak with another woman who shares your experience in our national peer support network.  Our confidential "Links" connect over the phone and through email and text, and offer invaluable friendship and support.  Meet Sharsheret peer supporters and hear their stories in this video.
SPEAK WITH PEERS ABOUT YOUR HEALTH CARE TEAM
The Peer Support Network is made possible with support from: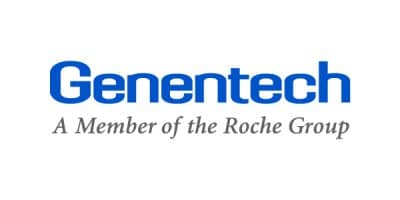 Genentech is a leading biotechnology company that discovers, develops, manufactures and commercializes medicines to treat patients with serious or life-threatening medical conditions. 
Sharsheret does not endorse or promote any specific medication, treatment, product, or service.