Private Facebook Group – Sharsheret Embrace Community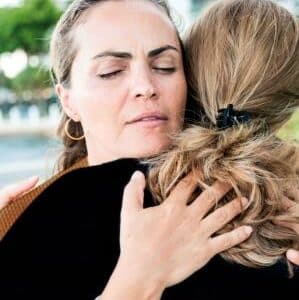 …for those living with advanced breast and ovarian cancer
Welcome to Sharsheret's Margot Rosenberg Pulitzer and Sheri Rosenberg EmbraceTM  Program. Embrace offers free, tailored support and resources for you as a woman living with advanced breast or ovarian cancer – one-to-one counseling, individualized kits and materials, educational webinars, and a connection to others living with advanced cancer, through this community.
Our goal is to offer you a safe space to meet other women who are living side by side with metastatic breast cancer or recurrent ovarian cancer. We encourage you to share your experiences knowing that other women in this community are experiencing similar challenges, hardships, moments of laughter, and life changing insights.
This Facebook group is made possible from:


Sharsheret does not endorse or promote any specific medication, treatment, product, or service.