Shari and Nathan J. Lindenbaum
Guests of Honor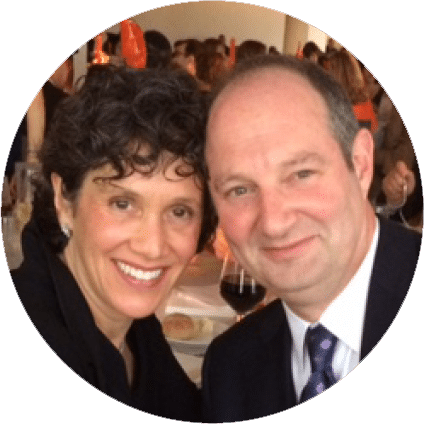 Shari and Nathan Lindenbaum each met Sharsheret's founder, Rochie Shoretz A"H, on their own. Shari attended one of Shasheret's first parlor meetings and Nathan met Rochie on the Yeshivat Noam board. They each became friends with Rochie, laughed a lot and learned more about Sharsheret. Shari and Nathan knew that Sharsheret was an organization with which they wanted to be involved – especially given Shari's strong family history of breast cancer and what her radiologist called her "busy breasts." In 2016, Shari and her sisters dedicated Sharsheret's Educational Resource Series in honor of their parents, Florence and Joseph Appleman as part of Rochelle's Dream.
Last year, Shari was diagnosed with a small cancerous mass and became a direct beneficiary of Sharsheret's help. Shari opted for a bilateral mastectomy with reconstruction. Thankfully, chemo and radiation were not necessary and the surgery went well. In celebration and gratitude, the Lindenbaum children hosted the legendary Boob Voyage: The Breast Party Ever (pictures available upon request).
Nathan has been a lay leader involved with Jewish education for many years. He is a current trustee of SAR, the Federation of Northern New Jersey and Prizmah. Nathan is also a cofounder of TeachNJ and EdPAC. When not investing, Nathan loves to ski.
Shari, a former Pediatric Nurse Practitioner, uses her skills to give (unlicensed) medical advice and worry about her children. She has finally learned to ski, enjoys swimming and taking care of everything her husband doesn't.
Shari and Nathan have four wonderful children, two of whom are college graduates and two of whom are on their way. All of them can tell breast jokes on command. Shari and Nathan are looking forward to becoming empty-nesters this September and hope to spend more time in Israel.
Dr. B. Aviva Preminger
Lisa Altman Volunteer Award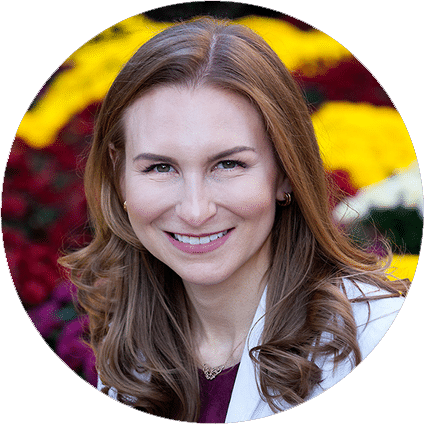 Dr. B. Aviva Preminger is a Board Certified plastic surgeon on the Upper East Side of Manhattan specializing in aesthetic and reconstructive surgery of both the face and body. She holds a BA from Harvard University, an MD from Cornell University Medical College, and an MPH from Columbia University's Mailman School of Public Health. She completed her postgraduate surgical training at Cornell and Columbia and did a research fellowship in breast reconstruction at Memorial Sloan Kettering Cancer Center. She also studied at the Art Students League of New York. She is past President of the New York Regional Society of Plastic Surgeons and serves on the Board of the New York State Society of Plastic Surgeons and of the American Society of Plastic Surgeons as well as the Medical Advisory Board of Sharsheret. She has been an active Sharsheret volunteer hosting an annual Bagels and Botox fundraiser. She has been featured in the New York Times and New York Magazine's Top Doctors as well as People's List, New Beauty, New York Lifestyles, Bella Magazine, Haute Living, and Essence magazine. Dr. Preminger is a key opinion leader for some of the leading plastic surgery technology companies and oversees ethical practices for the American Society of Plastic Surgeons. She has lectured at national meetings and is in charge of the aesthetic component of the Plastic Surgery Educational Network, educating her colleagues about the latest plastic surgery techniques. She is married to David Hiltzik, an otolaryngologist affiliated with Northwell who serves as Chief of Otolaryngology at Staten Island University Hospital. They live in New York City and have three children, Stella, Nathan, and Phoebe who attend Ramaz and Park East Day School. They are active members of Kehilath Jeshurun Synagogue.
Racheli Bloom Poleyeff
Next Gen Award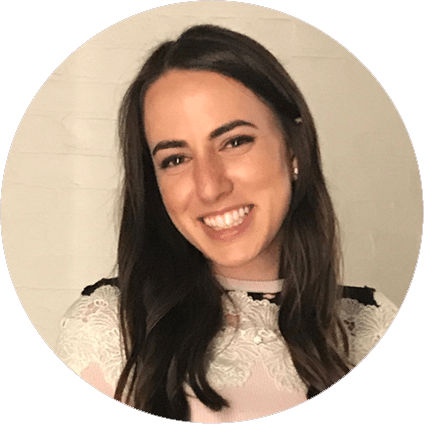 Racheli became involved with Sharsheret as a college intern in 2013. During her time at Sharsheret, Racheli realized that the power of community in fighting disease was key, and that a career in hospital administration would enable her to assist patients by creating stronger connections between clinical and non-clinical professionals in the healthcare sector. In 2015, Racheli began working at the Memorial Sloan Kettering Breast Center while earning a graduate degree in Health Administration from Columbia University. Racheli is now working at the Hackensack Medical Center as the internal medicine residency coordinator.
Racheli has kept close ties with her mentors at Sharsheret, has run for Team Sharsheret, serves on the Board of Young Professionals, and has participated in numerous Young Professional events. Racheli lives in New Jersey with her husband Tzvika Poleyeff.