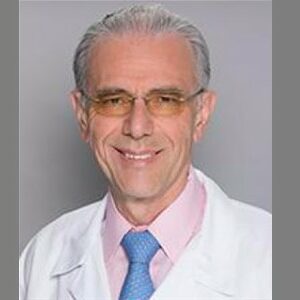 Dr. Eli Avisar, MD is a Surgical Oncology Specialist in Miami, FL and has over 33 years of experience in the medical field. He graduated from Hadassah Medical School of the Hebrew University in Jerusalem in 1990. He then continued on to a general surgery residency at Shaare Zedek Medical Center in Jerusalem followed by Mount Sinai- Beth Israel Medical Center in NYC. Dr. Avisar is also fellowship trained in Surgical Oncology from the University of Pittsburgh Medical Center.
Dr. Avisar specializes in cancer surgery with a focus on breast cancer. He is also certified in breast ultrasound. He has been a pioneer in oncoplastic techniques and lymphedema prevention and is well known worldwide for his innovative S-LYMPHA procedure.
Dr. Avisar is currently a general surgeon/surgical oncologist in Miami, FL and is affiliated with multiple hospitals in the area, including Jackson Health System, University of Miami Hospital, and University of Miami Hospital and Clinics.