Elizabeth A. Poynor, M.D., PhD, F.A.C.O.G.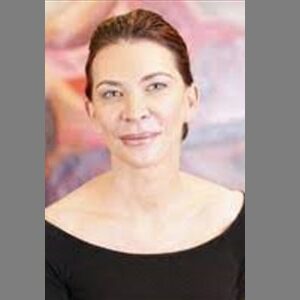 Elizabeth Poynor, MD, PhD, FACOG is a gynecologic oncologist and advanced pelvic surgeon. After completing advanced surgical training in gynecology, gynecologic oncology and advanced pelvic surgery at Memorial Sloan-Kettering Cancer Center and maintaining a successful surgical practice there for more than a decade, she decided to focus exclusively on the care of women in a more comfortable and private setting. After establishing her private practice, she was noted in 2007 and 2008 to be a Castle Connolly Guide Top Doctor for the New York Metro Area, for gynecologic oncology.
Dr. Poynor graduated magna cum laude from Princeton University in 1984. She then graduated from Columbia College of Physicians and Surgeons in 1988 and completed her residency training in Obstetrics and Gynecology at the University of Pennsylvania in 1992. Dr. Poynor completed her fellowship in gynecologic oncology in 1995 at Memorial Sloan-Kettering Cancer Center, and remained on the surgical attending staff until July of 2006. While developing and maintaining a busy surgical practice as an Assistant Attending Surgeon at Memorial Sloan-Kettering Cancer Center and Assistant Professor of Obstetrics and Gynecology at Cornell Weill Graduate School of Medical Sciences, she also obtained a PhD in cell biology and genetics from Cornell. Dr. Poynor is Board Certified in Obstetrics and Gynecology and Gynecologic Oncology. In June of 2006, after amassing a vast experience in radical pelvic and minimally invasive pelvic surgery, Dr. Poynor established her solo private practice in gynecologic oncology and pelvic surgery in Manhattan. This move was made in order to provide her patients with leading edge, top quality care in a patient centric, calm and compassionate fashion. In addition to providing surgical and medical care to the highest standards in her field, she provides a distinct focus on the importance of the patient-physician relationship.