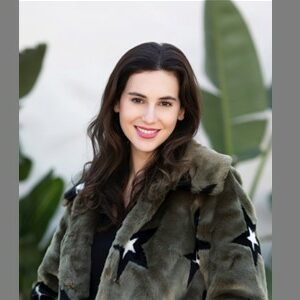 Ilanit Samuels is a board-certified physician assistant who was born and raised in Miami Beach, Florida.  She received a Master's Degree in Clinical Medical Science and is a licensed physician assistant by the Florida Department of Health and certified by the National Commission of Physician Assistants.
In November of 2021, Ilanit opened her own cosmetic practice, Illy Aesthetics.  With over 13 years of experience as an injector, Ilanit is an expert in toxin and filler injections, skin case, lasers and skin tightening procedures.  She serves as a speaker & trainer for the top companies in the industry, such as Allergan and Galderma. Ilanit is regarded as a key opinion leader in cosmetic medicine and serves on many industry advisory boards.
Ilanit has been involved with many Sharsheret events where she presented as a guest speaker and offered free laser scar treatments to all breast cancer patients post surgery.   Ilanit's connection to Sharsheret began after losing both her sisters'-in-law to BRCA related cancers.
Ilanit (and Dr. Stuart Samuels) were honored at Sharsheret's 2022 Florida Gala for their unwavering support and commitment to Sharsheret's mission. They now reside in Hollywood, Florida with their three children.