Karin Charnoff-Katz, M.D.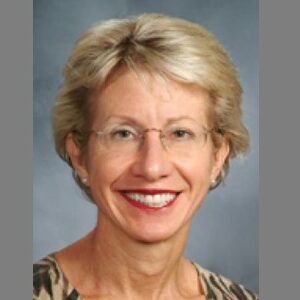 Dr. Karin Charnoff-Katz is an Assistant Professor of Radiology at Weill Cornell Medical College and an Assistant Attending Radiologist at NewYork-Presbyterian Hospital/Weill Cornell Medical College Campus. She is a member of the Division of Women's Imaging and Weill Cornell Imaging at NYP, our outpatient imaging practice. She performs a wide variety of exams and procedures including mammography, breast MRI, breast ultrasound, ultrasound-guided core biopsy, MRI- guided breast biopsy, stereotactic breast biopsy and fine needle aspiration cytology.
Dr. Charnoff-Katz earned her B.A from Barnard College of Columbia University in 1977. She was awarded her M.D. from Cornell University Medical College in 1984 and was elected to the Alpha Omega Alpha medical honor society at graduation. Dr. Charnoff-Katz received radiology residency training (1987-1991) in Diagnostic Radiology at the University of Tennessee, Memphis, TN. Dr. Charnoff-Katz achieved Board Certification in Diagnostic Radiology from the American Board of Radiology in 1991.
After completing a Fellowship in Breast Imaging at Weill Cornell Medical College, Department of Radiology from 2001-2002 Dr. Charnoff-Katz joined the Department of Radiology faculty at Weill Cornell Medical College and was appointed Assistant Professor of Radiology in 2002.
Prior to joining Weill Cornell Dr.Charnoff-Katz was on the clinical staff of the University of Tennessee Medical Center and the Regional Medical Center at Memphis from 1991-1999.