Sheldon Feldman, M.D., F.A.C.S.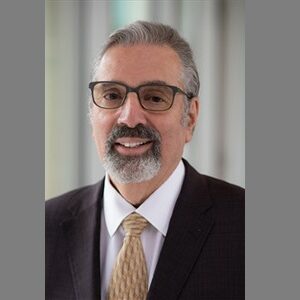 Sheldon Marc Feldman, MD, is Chief, Breast Surgery and Breast Surgical Oncology and Director, Breast Cancer Services at Montefiore. He is also a Professor of Surgery at our Albert Einstein College of Medicine. Since joining the Montefiore team in 2017, his clinical focus includes breast cancer, oncoplastic surgery with emphasis on optimizing breast conservation, nipple-sparing mastectomy, minimally invasive diagnosis and treatment, intraoperative radiation, targeted tumor ablation, lymphedema prevention, and complementary integrative holistic care with emphasis on physician-patient communication.
In 1971, Dr. Feldman received his Bachelor of Science in Biology and Psychology from State University of New York at Stony Brook. Following this, he attended the New York University Medical School where he received his Doctor of Medicine in 1975. He began his postgraduate training at NYU Medical Center, Bellevue Hospital in 1975 and spent 5 years completing an internship and residency in Surgery. He became Executive Chief Surgical Resident in 1980. Dr. Feldman then trained at Newark Beth Israel Medical Center, where he completed a fellowship in Peripheral Vascular Surgery in 1981.
Extending his clinical focus, Dr. Feldman focuses his research on targeted tumor ablation, intraoperative margin assessment, novel surgical techniques to minimize lymphedema risk, intraductal approach to breast cancer–evaluating biomarkers in nipple aspirate fluid (NAF) and intraductal diagnosis and therapy, nonsurgical treatment of ductal carcinoma, and breast cancer prevention. He has been a Principal Investigator on multiple research projects and has had his work published in books, journals and abstracts.
From 2008 to 2015, he was named a New York Super Doctor in the New York Times. He was President of the American Society of Breast Surgeons from 2016 to 2017.
Dr. Feldman is board certified by the American Board of Surgery, and he is a fellow of the American College of Surgeons. He is also a member of numerous professional societies, including the Society of Surgical Oncology, the American Society of Clinical Oncology, and the International Society of Lymphology.