A Stronger Connection to Judaism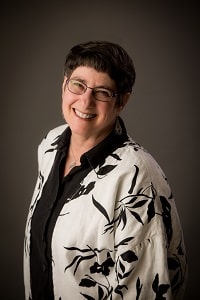 One never believes they will hear the words "you have cancer." When you do, it changes your life. It surely changed mine.
Life was going along really well and then two months before my 60th birthday, I heard those dreaded words. I was diagnosed with triple negative, stage 3, grade 3, inflammatory breast cancer.
I knew what I had to do and I took action. I chose to set aside my business as a holistic stress management coach, do my research, figure out the real reason behind the dis-ease and move forward. (Disease literally means lack of ease. By hyphenating it, it brings focus to being in a natural state of ease.)
I found doctors who were willing to work with me, I found a mentor through Sharsheret, (thank you Barbra!) I did a lot of research, did a lot of soul searching, journaling, praying, meditating and taking care of myself.
I spent a lot of time connecting even more spiritually to Judaism than I ever had before.
I went through chemotherapy, the most heart-wrenching thing I have ever done. I had a lumpectomy and four lymph nodes removed from under my arm. I did the genetic testing. I carry the BRCA-1 gene. I chose not to have a double mastectomy or a hysterectomy.
After I released the cancer, I chose to change my name to Tirtzah which means hope, delight and desire in Hebrew. I went to the Mikvah (ritual bath), a place I had never been before; then had a naming ceremony at our temple. I wrote my own ceremony for both. At the Mikvah, it was just the rabbi and me. It was and continues to be one of the most spiritual experiences of my life.
I now lead healing circle services at our temple. I wrote a book called Mindset for Healing: A Profound Yet Simple Plan to See Healing from a New Perspective and I changed my coaching practice to work with mature spiritual women, many who have been diagnosed with breast cancer.
I am grateful that my Jewish connection became stronger during my healing journey and that I am now able to give back with a stronger voice than I ever thought I had.