Behind My Breast Cancer Journey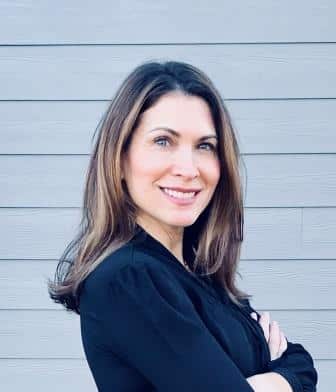 June 19, 2017 is a day that will forever be imprinted in my mind.  It is the day that I was diagnosed with breast cancer. Until that day, I had known very little illness- my greatest health concern was how long would my arm be sore from the flu shot.  But on that day, everything changed.
For as long as I can remember, I routinely performed self breast exams in the shower.  Breast cancer does not run in my family but I always felt that if it was something I could discover on my own, why take the chance of not checking regularly.  On a typical weekend afternoon I felt an unusual lump in my right breast while showering. My breasts had always been "lumpy" but this felt different than my "normal."  I had a mammogram the following week which showed nothing suspicious in the area that I felt. But my gynecologist sent me for an ultrasound, which led to a biopsy, which led to the diagnosis of ER+ PR+ HER2- Ductal Carcinoma.
I opted for a double mastectomy and shortly after surgery, was informed that there was a very small lymph node metastasis, which led to the removal of a total of 19 lymph nodes.  What followed was another surgery to remove more tissue, 6 weeks of radiation, and an elective hysterectomy, removing my ovaries, fallopian tubes, uterus and cervix. Although I am BRCA negative, I chose to have the hysterectomy for my own peace of mind.
The stories of women like me, however, are so much deeper than the surgeries and the doctor appointments.  My true story is that I am a 43 year-old wife and mother of three kids aged 13, 11, and 8. I was diagnosed 6 months before my daughter's Bat-Mitzvah and worried that our life plans would have to change.  Also, as a stay at home mom, I didn't know how I would handle all of the daily family necessities- dinner, driving to ballet practice, soccer practice, band practice. Everything seemed so overwhelming suddenly.  But during these dark circumstances are when we truly can appreciate the light around us. My family in Los Angeles made sure that I was never alone and took turns staying with us and helping me through all my surgeries.  My in-laws provided a meal service for our family. Our very close knit Jewish community in Portland were incredible and visited me weekly, sent care packages, meals, and said Mishaberach regularly for me at our synagogue.  And through my daughter's Bat Mitzvah preparations, we had many conversations as a family about Jewish lessons of faith and hope through difficult times. Our Jewish traditions and rituals normalized the very difficult times.  There were definitely many moments of fear and many tears were shed but I felt so much support and love surrounding me that when looking back now it was this that kept me optimistic and hopeful throughout.
Today, my daily dose of Arimidex is a constant reminder not of what I went through, but how lucky I am to be where I am.  I am forever grateful to my family, friends, Jewish community and Jewish faith for the tremendous support over the past year and a half.   
Talia will be sharing her story with Sharsheret's California Regional Director, Jenna Fields, on Monday, March 4th at the Jewish Federation of Greater Portland's program What's Jewish About Breast and Ovarian Cancer? To learn more and RSVP click here.