Bettering Our Communities through Sharsheret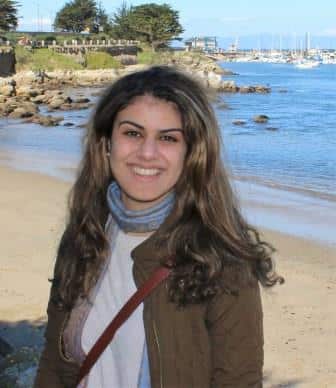 As one of AEPhi's two official philanthropies, Sharsheret was the focus of many of my sorority's philanthropic efforts, including selling pies to promote Pink Day (February 13th) or doughnuts for breast cancer in the main plaza and providing our customers with Sharsheret pill boxes as thanks.
But it wasn't until I started my internship that I really understood what Sharsheret does. I completed the intern training on my first day amazed by the number and scope of Sharsheret's programs. Everything seemed to have been thought of: trainings for breast health professionals about Jewish women's unique needs, and trainings for rabbis about the needs of their female congregants with cancer; support not only for Jewish women with cancer, but also for those at increased genetic risk. And, of course, the personalized "kits": Best Face Forward skincare and makeup, Busy Boxes helping explain cancer and bringing playfulness to children, and Survivorship Kits for thriving again after a cancer diagnosis. Sharsheret's balance of the educational and the practical impressed me.
As an intern, I had the opportunity to support this important work through several projects—mostly outreach to expand Sharsheret's services to new areas. I reached out to hospitals and breast clinics in central and northern Florida to bring cultural competency trainings to their staff members and to create a resource of support groups for Sharsheret's callers. I also contacted synagogues throughout California and Florida to bring educational programming to Jewish people in both states. Serving these two states was especially meaningful to me because, in addition to being raised in Florida, I attended college in California and will be returning there for my Master's.
Sharsheret team members have recently begun a project to improve their caretaker support program, and I was fortunate to gain insight into this process as I consider a career in creating and managing public health programs. I was also lucky to attend a women's health event and see Sharsheret's impact on the Jewish community firsthand, reconnecting me to the purpose of the work I have done this summer and hope to continue in the future. I am thankful to have worked at an organization doing so much for its community and amongst individuals incredibly dedicated to this important cause.