BRCA and Hereditary Cancer: Finding Cancer During Prophylactic Mastectomy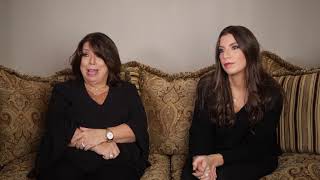 When Ann tested positive for the BRCA2 gene mutation after being diagnosed with breast cancer she knew there was a 50% chance she had passed along the mutation to her children.
"As a parent you can't really change the genetics that you give your children but you can give them the power and information to do something about it." – Ann Frisch
Later that year Jamie, Ann's daughter, found out she carried the BRCA2 mutation as well.  She knew she needed to stay on top of her screening plan and go in for regular visits. After several appointments and tests Jamie decided to get a double mastectomy. It was during surgery that her doctors found an early stage of breast cancer.
"I am now a survivor and have become an advocate for women who are potentially facing situations like mine and encouraging them to take the steps to take care of their bodies. I want them to not be afraid of what they may find because this could save their life. This surgery saved my life." – Jamie Vento.
To learn more about Ann and Jamie's story, watch the video here.