From the Cab to the Conference: ASCO's Annual Meeting From a Patient's Perspective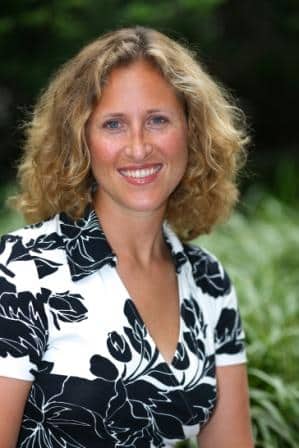 By: Rochelle Shoretz, Founder and Executive Director
Each year, thousands of clinicians and researchers convene at the American Society of Clinical Oncology (ASCO) Annual Meeting. Sprinkled among them are patient advocates and patients, like me, who attend sessions so that they can share the latest research with others. This year, I was fortunate to attend the ASCO Annual Meeting in Chicago with a patient advocate scholarship from the Conquer Cancer Foundation of ASCO, and I'm delighted to be able to share research in both breast cancer and ovarian cancer with you.
But first, I need to share a conversation I had with a cab driver on my way to a local outreach event we coordinated for cancer survivors and professionals.
"Let me ask you a question," the driver began. "There are thousands of researchers and doctors attending this cancer conference, but there is still no cure for cancer. Isn't this a waste of time and money?"
I've heard this question many times before, and I've answered it many times before. But this time, I was en route to meet some of our Sharsheret callers living in Chicago, and survivors interested in learning more about our national programs – and the answer seemed more urgent. As I explained to the driver, the research presented at ASCO may not, itself, be the cure for the cancer, but it certainly includes critical pieces to the larger puzzle. And even though that research may not offer the cure today, it is giving most of us living with cancer better quality of life and, some of us, longer lives to live.
I hopped out of the cab and headed into "Cocktails and Conversation", an opportunity for me to meet with our Sharsheret callers and new women welcomed by our partner organizations in Chicago – Bright Pink, Cancer Legal Resource Center, FORCE, Gilda's Club Chicago, MyLifeLine.org, and Y-Me. Everyone was buzzing about the conference and the research to be presented that weekend.
For those of us facing breast cancer, the big ASCO news stemmed from a study that showed that post-menopausal women who have a high risk of breast cancer were less likely to develop the disease when they received an aromatase inhibitor called exemestane (Aromasin). That news is important for many of our Sharsheret callers, as 1 in 40 Jews of Ashkenazi descent is at high risk of developing breast cancer (and ovarian cancer) because of a mutation they carry in what is commonly referred to as the BRCA1 or BRCA2 genes. You can read more about the study at http://bit.ly/iLSZuj.
For those of us facing ovarian cancer, scientists at ASCO presented promising research findings from two studies that examined the drug bevacizumab (Avastin) to treat recurrent and newly-diagnosed ovarian cancer. You can read more about those studies at http://bit.ly/iqlc4a.
You can call Sharsheret to speak with a genetic counselor or one of our clinical staff with any questions about these research studies.
As we exhibit and attend breast cancer and ovarian cancer conferences across the country, all of the staff at Sharsheret look forward to sharing our findings with you. Whether our perspectives are gleaned in the cab or the conference hall, we're proud to be your source of support and information on this journey.