Candy For A Cause: Philip's Sharsheret Story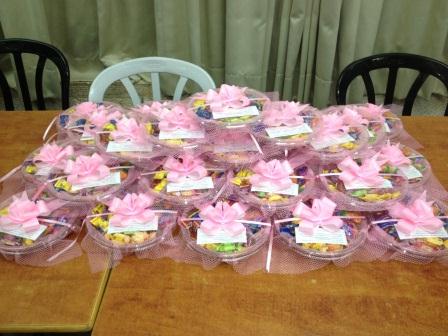 I recently completed a fundraiser at my school in Israel, in which we raised nearly $600. I sold candy baskets to my friends as gifts for our hosts over Rosh Hashanah and Succot as well as every Shabbat over the past two months. I never expected it to be so successful. Both my friends and the hosts truly enjoyed being involved in this opportunity to support Sharsheret. As I noticed that we were raising a lot of money here in Jerusalem, I sent out a mass email to friends and family back home in Baltimore. My dad collected an additional $622 to match my efforts abroad. I am proud to announce that my mom, dad, brother, and I will complete this amazing fundraiser with another $178 to reach the final total of $1,400 raised in support of Sharsheret's programs.
I'm sure you're wondering how I got involved with Sharsheret. My mom is a 12-year survivor of breast cancer. I remember the day my parents sat down with me and my brother and informed us that she was diagnosed with breast cancer. I was young and naive. I didn't really understand the ramifications of this disease, and even to this day, it is difficult to wrap my head around its impact on my life. I remember one afternoon leaving my mom comfortably in bed to go watch the Ravens win the Superbowl. When I returned home, I went immediately into the bedroom and saw her in high spirits despite the effects of her chemotherapy treatment. My mom epitomizes what it means to be a fighter. She has helped me achieve my goals in life and I see this as an opportunity to give back to her.
I heard about Sharsheret at the University of Maryland when its founder, Rochelle Shoretz, spoke at a Hillel event last October. It seemed like an incredible organization that did amazing work for those impacted by breast cancer. I know that the money I raised will be put to good use. Thank you for all of the exceptional work that you do to raise awareness and assist those women and their families who are fighting this disease.