A Eulogy for Rochelle A"H: The Ride of a Lifetime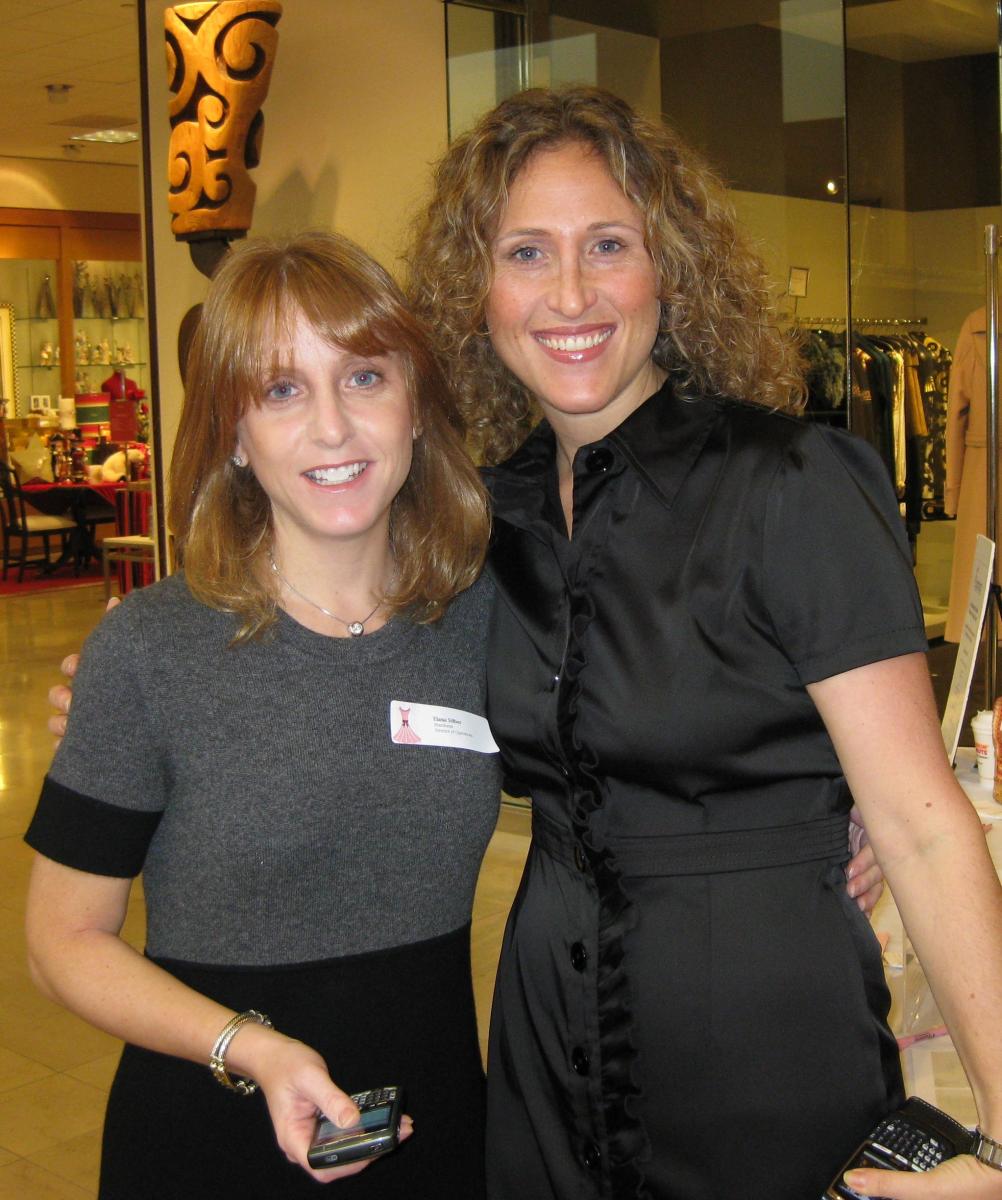 Before I begin, I would like to say a few things to Rochie – I want to ask for mechila (forgiveness) for anything I may have done and said. I would also like to share my immense gratitude for everything you have taught me and shared with me these past 13 years and, finally, I want to reaffirm what you already know, that I, along with the Sharsheret Board and staff, will dedicate ourselves to continuing the critical work you loved so much. Last week you said to me, "Sharsheret is saving my life. It is one of the last things that brings me true hanaah (pleasure) in my life".
Working with Rochie was the ride of a lifetime, challenging me and the amazing team at Sharsheret to accomplish more than we could have ever imagined. She made the unthinkable a reality. Rochie had a vision – to create an exceptional organization (she would not accept mediocrity), an exceptional organization to support Jewish women and families and provide them with the support when they needed it with dignity, with professionalism, with compassion. In just 14 years, Sharsheret has grown from a handful of volunteers to the premier national organization for Jewish women and families facing breast cancer and ovarian cancer. But 14 years on Rochie time is not even 25 years in regular time. She was the ultimate motivator and if you were joining that ride with Rochie you had to understand that there was no time to waste when it came to caring for the women and families of Sharsheret and educating the community at large. But at the same time, she would emphasize the need to literally block out time to think; to make sure what we are doing is right and everyone who connected to Sharsheret is important, is a link in the chain. The answer at Sharsheret is always yes, we can help. Following Rochie's lead, no email goes unread, no text unanswered, no Facebook post ignored.
Speaking with Sharsheret Board members last night, we tried to describe what it was like to work with Rochie. Linda described Rochie as something like a magnetic field that drew everyone to her to join her in her efforts. And, while she was persuasive, Dana added, she also respected those who would challenge her. In fact, Rochie would take conflict and turn it on its head. She taught us that we don't shy away from conflict, we confront it. I remember a few years back; a man saw a photo of Sharsheret on Capitol Hill and misunderstood this as some political issue. He then sent an angry message to the Sharsheret main email to express his disappointment with the organization. Instead of simply ignoring this seemingly crazy comment, Rochie reached out personally to respond. After speaking to the irate emailer, he ended up thanking her for reaching out to him, and has become a strong supporter of Sharsheret. She explained that if someone is so angry that they need to reach out and spew harsh messages, they must be passionate about the cause. We need to embrace that passion and turn it into something positive.
And Rochie was passionate about expressing gratitude. If you ever received a personal note from Rochie you have likely saved it. She knew just the right words to say thank you to make you feel like you made a difference. And I know today she is tremendously grateful to all those who helped her realize her vision. As she often said, "Sharsheret is thriving not because one woman founded a national organization, but because that organization's seeds were planted in this community who use acts of Chesed, of kindness, as the yardstick with which to measure extraordinary contributions – women and men – many of you who are here today, were committed to Sharsheret." And the consequences of your contributions will undoubtedly be enduring.
I could stand up here for hours to describe Rochie and her boundless energy, her contagious laughter, her unmatched genius, but I would like to end with the very first message Rochie shared with me and probably the most meaningful.
13 years ago I went to my local synagogue, Bnai Yeshurun, to hear her speak about the founding of Sharsheret. As she ended her presentation, she shared an insight into Shabbat candle lighting, that since her diagnosis, had taken on greater meaning. Every Friday night for years she asked God in the Y'Hi Ratzon prayer following her blessing on the candles: "Vezakeini legadel banim u'vnei vanim chachamim u'nivonim, o'havei Hashem, yir'ei Elokim, anshei emes (grant me the ability to raise my children and grandchildren to be wise and understanding people who love God, who are God-fearing and honest)."
And for many years, she focused on the attributes she wanted her children to have. She wanted them to be wise and understanding people who love God, who are God-fearing and honest. After she was diagnosed with breast cancer, her focus now had been on two other words in the Y'Hi Ratzon prayer to which she previously had not given adequate weight: "Vezakeini legadel (grant me the ability to raise my children)." She had been focused on all that she wanted her children to become, but had glossed over the fact that, above all, she needed to be Zoche (meritorious) to raise her children.
Rochie, as we look at Shlomo and Dovid, and they stand taller than 6 feet today, I think it is fair to say that you were zocha legadel (meritorious to raise your children). Over the last 14 years, you have helped them grow from small boys of 3 and 5 to the wonderful young men they are today, with the values stated in the Y'hi Ratzon prayer, wise and understanding people. You recently told me that you wanted to be a survivor, and to you, survivorship meant grandchildren. You often referred to Dalia and Efraim's children as your grandchildren. But rest assured that your love, strength, and values will be instilled by Shlomo and Dovid in your grandchildren. They will spend hours looking at the beautiful Bar Mitzvah and Europe trip albums you so lovingly created these last few months, they will feel your energy as your boys sing and dance the way you did with them in your kitchen. And your legacy will also extend beyond your own grandchildren to all of our grandchildren. All those in the Jewish community who have been touched by you, those who say that Sharsheret saved them in so many ways, will share their experiences with their children and grandchildren for many years to come. That is your legacy.
Rochie, we will all miss you terribly, but we will always have you with us. We love you.