Broadway's Best for Breast Cancer! Tackle Your Fear of Cancer Treatments Part 2—Radiation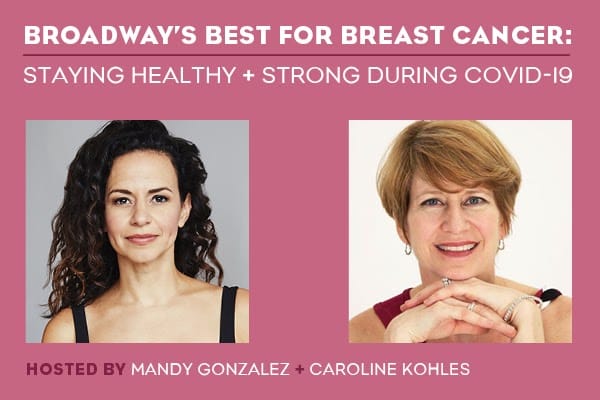 Sharsheret is pleased to partner with the Marlene Meyerson JCC Manhattan on a 3-part series on breast cancer treatment, within the larger Broadway's Best for Breast Cancer Program. Join us on Monday, June 14, with Broadway star Mandy Gonzalez and Caroline Kohles, JCC Senior Director of Health and Wellness. Meet Mandy's friend and fellow Broadway performer Lilli Cooper (Spring Awakening, Spongebob Squarepants, The Broadway Musical, and Tootsie) and watch them perform. Hear from medical experts Alison Estabrook, M.D., and Paul Gliedman, M.D., discuss the medical impact of radiation. Shyamali Singhal, M.D. will talk about self-care during radiation treatment. And our own Melissa Rosen will discuss the emotional impact of radiation treatment. For more information, please contact Melissa Rosen.
Click here to register.