An evening of wine tasting with Sharsheret and Liquid Kosher
June 13, 2021 @ 7:30 pm
PDT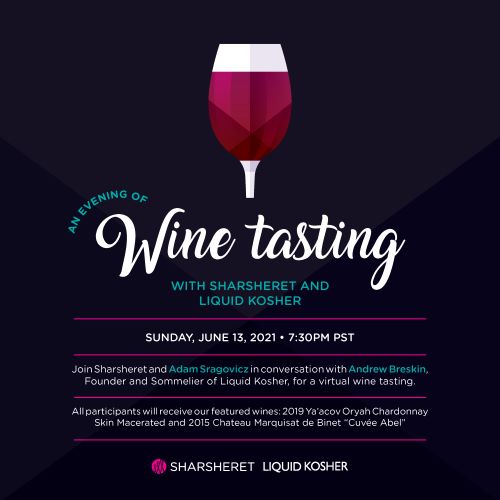 Join Sharsheret and Adam Sragovicz in conversation with Andrew Breskin, Founder and Sommelier of Liquid Kosher, for a virtual wine tasting. You'll enjoy this curated wine experience while supporting Sharsheret's growth in the San Diego and Orange County regions. All participants will receive our featured wines: 2019 Ya'acov Oryah Chardonnay Skin Macerated and 2015 Chateau Marquisat de Binet "Cuvée Abel".
RSVP deadline: May 28th
RSVP LINK – link.sharsheret.org/sandiego
For questions please contact Jenna Fields, California Regional Director at [email protected] or (310) 409-2330.