Music and Movement Therapy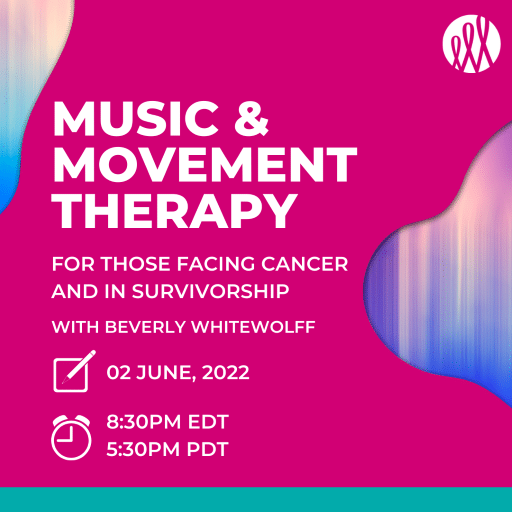 Join us on Thursday, June 2nd at 8:30pm EDT/5:30pm PDT for a structured but instruction-less dance experience for cancer patients and survivors that will meet their needs for joy, healing, connection, emotional expression, and appreciation of what the body can do, as well as a new way of exercising.  All movement abilities, including lying in bed, and all bodies are welcome.
For more information, please contact Melissa Rosen.