What to expect when you are expecting….a mammogram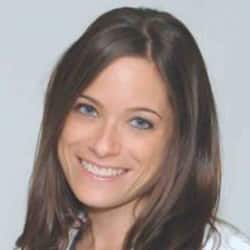 Your first mammogram can be a daunting experience. Whether it's concern about the discomfort, fear of the unknown, or nervousness that develops while awaiting test results, one thing is clear: anxiety is the enemy of the screening mammogram. In fact, anxiety is the leading reason why women delay or even skip their recommended annual screening mammogram.
A small study was published in October 2015 in the Journal of the American College of Radiology which evaluated the impact that public education about screening mammography had on attitudes toward receiving a screening mammogram. The results overwhelmingly demonstrated that understanding the process, reason and results can strongly decrease anxiety and encourage participation in this important health screening program.
The American College of Radiology, American College of Obstetrics and Gynecology, American Medical Association and National Cancer Institute recommend annual screening mammography beginning at age 40. As a physician, my goal here is to try and explain the screening mammography process with the hope of decreasing the anxieties surrounding it.
If you are a woman going for a mammogram, the first thing you should know is that there are two categories of mammograms; screening and diagnostic.
Screening mammograms require an appointment and at certain offices can be hard to get, so call early and schedule the appointment in advance. Upon arrival, you will be met by a technologist and will be asked a series of questions or to fill out a form providing family history and any recent symptoms. The mammogram exam includes 4 pictures- two of each breast. Please note that there are strict guidelines as to what the picture must look like in order for the doctor to interpret it properly, so your technologist may need to take additional pictures. If this happens, take a deep breath – this does not necessarily mean there is something wrong with your breast.
The next step depends on the office you visit. You may receive the results the same day during your visit, via access to an online patient portal, or by mail 7-10 days after the exam.
Approximately 10% of the population will be notified that they need additional imaging, or what's referred to as a diagnostic mammogram. A positive screening mammogram does not necessarily mean cancer – it simply requires another look at the breast tissue. Further evaluation may be required for various reasons including a change in the appearance from the prior year, a fold in the skin, or poor angle. The majority of the time the problem or suspicion is solved with the additional images or an ultrasound exam.
If you are experiencing breast related symptoms such as a new lump, pain, nipple discharge or skin changes, even if you've already had a negative screening mammogram in the past year, it is important to contact your physician as you may need a diagnostic mammogram evaluation.
In summary, it's important to know that 1 in 8 women in the U.S. will be diagnosed with breast cancer in their lifetime. Screening programs are therefore essential in order to catch the disease at an early treatable stage. Instead of allowing the anxiety surrounding the process to serve as an obstacle in your healthcare, choose to empower yourself with a mammogram.