Five Healthy Dishes to Enhance Your Thanksgiving Table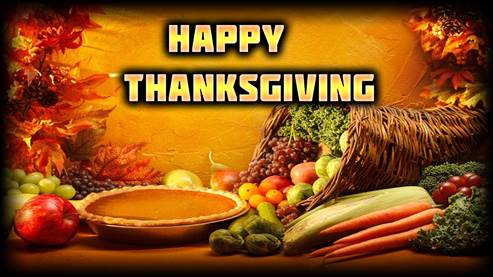 Monita Buchwald is a free-lance culinary professional and the former recipe tester for Martha Stewart Living magazine. She's a breast cancer survivor and a Sharsheret Peer Supporter.
Proper nutrition combined with weight control and exercise is a game plan that everyone can benefit from. This is especially true for breast and ovarian cancer survivors. To lower your risk of a recurrence, America Cancer Society states that healthy eating can play an important role. Experts recommend eating a minimum of five servings of fruits and vegetables a day, choosing whole grains and high-fiber breads and cereals, limiting red meat, and choosing lean proteins and low-fat dairy products.
For the most part, the foods that we eat on Thanksgiving are pretty healthy. It's not like Chanukah, where fried foods are the highlight of the holiday. But even on Thanksgiving, there's more than enough to tempt us, whether it's turkey stuffing or the delicious pies and cakes we have for dessert. One key to a healthier Thanksgiving is moderation — eat smaller amounts of all the wonderful choices. The other is balance and variety. Add more vegetable dishes and reduce the amount of fats and carbohydrates. Here are five healthy side dishes to enhance your Thanksgiving table.
Mushroom Quinoa Pilaf
(Serves 6)
Ingredients
2 pounds mixed small mushrooms (white, cremini, shitake), sliced 1/2″ thick
1-2 onions small diced (1 cup diced)
3-4 tablespoons olive oil
2 tablespoons Balsamic vinegar
1 tablespoon chopped fresh thyme or 1/2 teaspoon dry thyme
2 cups cooked quinoa
Coarse salt and pepper to taste
Directions
1. Place oil in a large sautè pan over medium high heat. When pan is hot add the mushrooms so they are in one layer. Leave for two-three minutes. Then flip over and cook another three minutes until golden and tender. Remove and set aside and repeat until all the mushrooms are cooked. You may need to add oil between batches.
2. When the mushrooms are finished cooking, reduce the heat to medium, add another tablespoon of oil, and add in the onions. Sprinkle with 1/2 teaspoon salt. Cook until the onions are tender and beginning to color – about 6-8 minutes.
3. Add back in the mushrooms, the Balsamic vinegar and thyme. Cook until the vinegar has evaporated, about 2 minutes. Mix in the quinoa and season to taste.
Can be made ahead of time and re-heated before serving.
Cranberry Apple Chutney
(Serves 4-6, makes 2 1/2 cups)
Ingredients
1/2 cup apple cider vinegar
1 small red onion diced (1/2 cup)
1 cup water
1 cup sugar
12-ounces fresh or frozen cranberries
1 large Granny Smith apple peeled and diced into pieces the size of the cranberries
1/4 teaspoon each of cardamom, ginger, and cinnamon
1/2 cup chopped walnuts
Directions
1. Soak the onion in vinegar for 10 minutes. Drain and set the onions aside.
2. Combine water and sugar in a medium saucepan. Bring to a boil over medium heat.
Add the cranberries, apples, drained onions, and spices; return to a boil.
3. Reduce heat and simmer until the cranberries begin to burst and the apples are tender but not mushy. The mixture should remain somewhat chunky.
4. Pour into a medium glass bowl and cover with plastic wrap directly on the chutney. Let cool to room temperature and then refrigerate, preferably overnight.
5. To serve, remove from refrigerator and let come back to room temperature. Toss in the walnuts.
Autumn Greens Salad (Adapted from Martha Stewart Living)
(Serves 6)
Ingredients
1/3 cup roasted unsalted sunflower seeds
1 tablespoon whole-grain mustard
3 tablespoons fresh lemon juice (1 large lemon)
3/4 teaspoon coarse salt
1 tablespoon plus 1 teaspoon pure maple syrup
2 tablespoons sunflower oil, or canola oil
1/2 pound Brussels sprouts, very thinly sliced (3 cups)
3 cups shredded Swiss Chard or Kale leaves. From 6-7 large leaves stemmed and thinly sliced
Directions
1. Stir mustard, lemon juice, salt, and maple syrup together in a small bowl; whisk in oil until emulsified and set aside.
2. Toss together Brussels sprouts and leaf greens. Stir in sunflower seeds and pour in dressing; toss to coat.
3. Serve immediately.
To make ahead: Prepare the greens and store in refrigerator covered. Make the dressing and refrigerate. Toss together just before serving.
Roasted Sweet Potato Rounds With Pecans and Parsley
(Serves 6)
Ingredients
1/2 cup pecans
6 sweet potatoes, scrubbed, but not peeled, and cut into 1/2″ thick rounds
2 tablespoons olive oil
Coarse salt and freshly ground pepper
1/2 cup coarsely chopped parsley for garnish
Directions
1. Preheat oven to 350 degrees
2. Place the pecans on a rimmed baking sheet and roast in the oven 7-8 minutes until lightly toasted. Remove and set aside. When cool enough to handle, coarsely chop and reserve for serving. Raise the oven temp to 425 degrees
3. On one-two rimmed baking sheets, toss sweet potatoes with the oil and season with salt and pepper.
4. Roast, flipping once, until golden brown and tender, 23 to 25 minutes
5. To serve place on flat serving dish and sprinkle with chopped pecans and parsley
Sweet potatoes can be made in advance. Before ready to serve, place in one layer and warm, uncovered at low temp until heated. Pecans can be made in advance. Store in airtight container. Parsley should be chopped same day as using.
Maple Roasted Root Vegetables
(Serves 6)
Ingredients
3 pounds root vegetables (e.g. carrots, parsnips, rutabaga, potatoes, turnips) peeled and cut into 1"chunks
½ cup maple syrup
2 ½ tablespoons olive oil
1 tablespoons lemon juice
¾ teaspoon coarse salt
1 ounce toasted whole almonds coarsely chopped (1/3 cup)
Pepper for seasoning
Directions
1. Pre-heat oven to 400.
2. In a bowl whisk together maple syrup, olive oil, lemon juice and ½ teaspoon salt. Add the vegetables and toss to coat completely.
3. Pour vegetables and glaze onto rimmed baking sheet. They should be in one layer so use more than one baking sheet, if necessary.
4. Roast for 30-40 minutes, tossing several times, scraping from the edges where the glaze will get the darkest. Cook until golden brown and tender but not mushy.
5. Sprinkle with chopped nuts and serve.
If making in advance: Re-heat uncovered at 200 and sprinkle the nuts on just before serving.