Happy Anniversary To Me – Here's to my new 'normal'!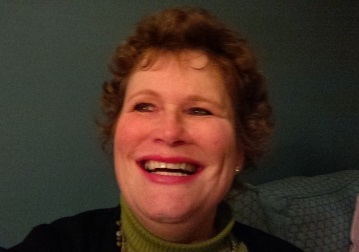 People celebrate many different anniversaries, the most common ones being wedding anniversaries and in the Jewish community, the yartzeit, or anniversary of a person's passing . As a single woman in her early 50's, I haven't celebrated any of my own wedding anniversaries and unfortunately, I've marked too many of my parents' yartzeits. Now, I have an anniversary of my own to celebrate for one year ago today, I became CANCER FREE when my surgeon removed a tumor from my left breast, which though it was small, it was 'angry.' At that same time, I began living a new 'normal'.
While this anniversary is mine and mine alone, I would not have made it through this first year without the help and support of my family, friends, and community. From my brother who called me so regularly that I didn't feel the 3,000 miles that lay between us. My friend who joined me at my surgeon's office the day the biopsy results came and was by my side every step of the way. My family and friends who called, sent cards, gifts, and emails to be sure I knew that I was not alone, was being thought of, and encouraging me to keep up my spirits. My co-workers who were supportive in many ways: bringing my first student up from breakfast, taking up my slack on those days that I was subpar, and just being supportive. To those in my community: my Rebbetzin who called on a regular basis to check in on me, and my friends and neighbors, who if I had allowed them to, would have done EVERYTHING for me. Yes, this was MY journey, but I was NOT alone.
Following my surgery, I began writing emails to keep family and friends abreast of how I was doing, where I was as far as treatment was concerned, and some of the 'adventures' along the way. I thought that I was doing this to make it easier for me, rather than making individual phone calls (which I often didn't have the strength to do). But what I got was support, kudos, and admiration for how I was handling everything with determination, strength and humor. Hearing how I was inspiring people, how I was supporting THEM through this, gave me strength. I felt each response was a link that was making me stronger.
There is much that I have learned this past year: My life is forever changed, I have a new normal – I'm a survivor!! I have an inner strength that is far stronger than proven during previous 'life tests'. Laughter is great medicine. A good cry can be good medicine, too. It is okay to ask for help. We are not meant to travel these journeys alone.
Links, connections, support, strength, help, community – all describe Sharsheret…and though I linked up with Sharsheret late in my journey, I am looking forward to becoming a strong link in their chain…not only to help me navigate my new normal, but, should the need arise (G-d forbid), to help someone much like myself navigate her way, hopefully with a lot of laughter and smiles.