I Run To Make A Change In My Life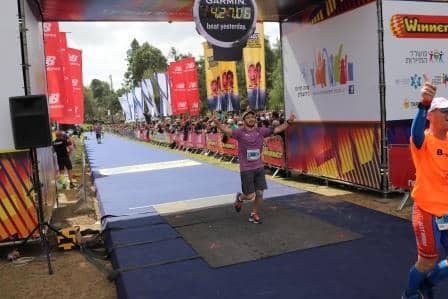 I started to really get into running about 4 years ago when I almost hit 200 pounds. I decided IT'S TIME TO MAKE A CHANGE IN MY LIFE! At first, I wasn't able to run more than
2-3 minutes, but I DIDN'T GIVE UP! The next time I ran a little more, and then a little bit more. Eventually I was able to do something I never in a million years would have thought possible
– I ran a half marathon. If that's not enough, after four half marathon races, I ran the full marathon in Jerusalem this March. So now, 40 pounds less, I feel great and ready to take on
this challenge.
As I was born in New York, I felt like it would be a significant experience to have the opportunity to run the New York City Marathon, in the place where I grew up.
I remember every day, that THERE IS NOTHING YOU CAN'T DO IF YOU SET YOUR MIND TO IT!!!
So glad I have this opportunity to run for Sharsheret, such an incredible cause!