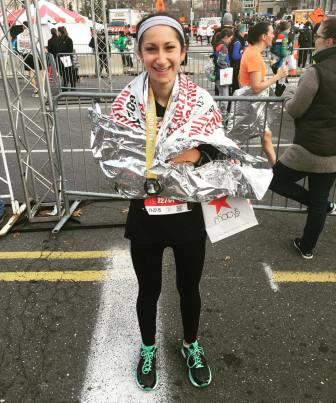 I am excited to share with you that I am an official member of Team Sharsheret for the 2018 TCS New York City Marathon!
I am inspired to undertake this rigorous challenge as I am doing it in support of an amazing organization – Sharsheret, a national not-for-profit organization supporting young women and families, of all Jewish backgrounds, facing breast and ovarian cancer at every stage—before, during, and after diagnosis.
It is particularly meaningful for me to race on behalf of Sharsheret because of the support they have provided to friends who were touched by breast cancer and ovarian cancer. I got involved with Sharsheret after a few amazing girls brought the organization to the University of Pennsylviania's campus. Attending our "Pink Shabbat" helped bring light to all that this organization does and it inspired me to want to run for them. Unfortunately too many of us know someone who is affected by breast cancer, and it is incredible the support that Sharsheret is able to provide to those in need.
As a member of this incredible Team, I have raised funds in support of Sharsheret's breast cancer and ovarian cancer programs and services.