Joining The Chain: My Summer At Sharsheret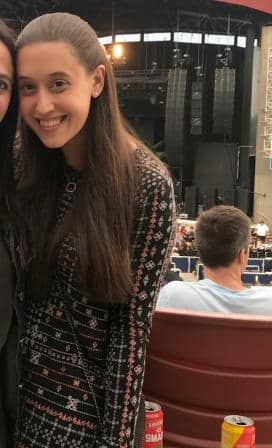 This summer I had the incredible experience interning for Sharsheret as the Sema Heller- Netivot Shalom Intern. As a student entering my final year at the Columbia School of Social Work, I was looking for a meaningful way to spend my summer. Growing up I had always heard of Sharsheret and participated in various "Pink Days", "Cake Wars" and "Pink Shabbat's." However, it wasn't until I began my internship that I realized the full scope of all that Sharsheret does for women and families in our communities and how Sharsheret truly does save lives.
From the moment I walked into the office on the first day I was inspired by the staff who are so passionate, dedicated and committed to Sharsheret and what they do. Every day I am able to witness the larger impact of Sharsheret and really understand the meaning behind the "chain" of support that Sharsheret provides.  In my first week at Sharsheret I had the opportunity to meet with Sema Heller's family. I learned about the amazing and strong woman that Sema was, and how much she cared about her community and her family. This was truly inspiring for me as I carried Sema's name and legacy with me throughout my summer at Sharsheret. I was also fortunate to be able to work with the staff from the clinical and outreach teams on various projects. There were two projects I worked on this summer that I felt particularly passionate about. I created a pamphlet of information for women to be more informed and comfortable after getting a mastectomy, and I also located various support groups throughout the country and informed them about our EmbraceTM program for women facing metastatic breast and ovarian cancer. These projects allowed me to contribute to Sharsheret's chain of support, and I know that these projects will directly impact and help many women.
As my internship comes to a close, I know that my involvement with Sharsheret will not. I am truly fortunate to have been able to spend a meaningful eight weeks with Sharsheret this summer, learning and growing from the amazing staff and programs. I know that I will take the many skills I learned with me at Sharsheret as I enter my second year of social work school. I am excited to continue to see growth and amazing things from Sharsheret in the future!