Many Hearts, One Purpose-Sharsheret Summer Internship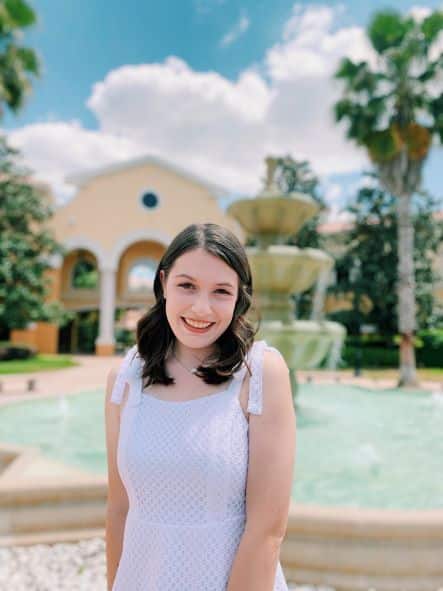 The phrase, Many Hearts, One Purpose, holds lots of meaning to me. I first learned the phrase as the motto of my Sorority, Alpha Epsilon Phi. When I was going through recruitment, I learned about AEPhi and their passion for serving the community around them. Once I became a member of the Chapter, I began to learn more about my new sisterhood and the philanthropies they service. 
One of AEPhi's philanthropies is Sharsheret. Being a Jewish woman, I had heard of Sharsheret throughout my life but only knew the basics of what the organization could provide for women. As I continued in my Chapter, I knew that I wanted to become more involved in our philanthropy, since that truly has been a passion of mine ever since I was younger. 
Due to this, I became aware of the Sharsheret Internship Program and was fortunate to be the Florida Office Intern for the Summer of 2021. I was overjoyed to be able to work for an organization that was so near and dear to my Chapter's heart and couldn't wait to bring back everything I had learned. I had watched my Chapter raise funds and awareness, and I was so excited to be able to learn more about the direct impact this makes. 
This summer, I was able to work on so many different projects for not only the Florida office, but also the national office. For Florida, I collected research to improve outreach for local communities, synagogues, and universities within the state of Florida. In addition, I sent out emails regarding the upcoming Sharsheret Summit: Pink, Teal, and You! and helped brainstorm ideas to help other AEPhi Chapters within the state. For the regional office, I had the honor of helping the Clinical Team with Metastatic Breast Cancer research as well as the Marketing/Social Media team with two projects regarding social media and publications! 
However, I think the biggest thing I took away from my summer with Sharsheret was a new meaning for AEPhi's motto; Many Hearts, One Purpose. We use this phrase within our sisterhood to show that although we are each individual people, we all share a common goal. I think that this motto can also be applied to Sharsheret for there are so many offices, teams and incredible individuals who all are working together to improve the lives of the women they help. Being an AEPhi sister and having the opportunity to intern for Sharsheret has been truly incredible and allowed me to deeply understand the impact my Chapter makes across the country. In addition, I believe that with all of our hearts coming together, we can collectively make a difference in this world for we all have a passion and purpose for helping others and connecting women together!