A Message From Shera Dubitsky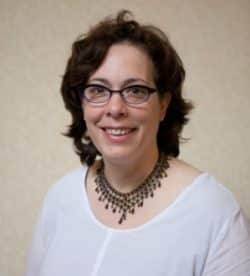 It is with mixed emotions that I announce my retirement from Sharsheret. Initially, I came to Sharsheret as a volunteer in 2003; I became a member of the professional staff two years later. To say this has been an experience of a lifetime is an understatement. The thousands of women, families and friends with whom I have spoken and who I have gotten to know have left an indelible mark on me. Over the years, I have had the privilege of offering you support, thinking out loud with you, and laughing together with you under extraordinary circumstances. I have celebrated with you when the opportunity allowed, and felt sorrow when circumstances were difficult and challenging. I thank all of you for sharing your journeys with me and for inspiring me with your hard-earned wisdom and insights.
In this new phase in my life, I will continue to offer my expertise to Sharsheret's incredible staff, a dedicated group of people who come the office with a full heart and energized to make a difference every single day. I also look forward to re-joining the ranks of the most wonderful volunteers whose dedication and commitment are uplifting and awe-inspiring. Additionally, I will proudly continue to personally support Sharsheret because I know that every cent that is spent is well-considered and profoundly impacts the women and families who reach out to Sharsheret.
Thank you to all who have served on Sharsheret's Board and staff over the years and for raising the bar so high and being a beacon of professionalism. Under the leadership of Elana Silber, Sharsheret's exceptional Executive Director, we have continued to grow the organization while retaining its warmth and personalized support. And finally, I will always be grateful to the very fabulous Rochelle Shoretz A"H, Sharsheret's Founder, for having the foresight to bring me on board for the ride of a lifetime.